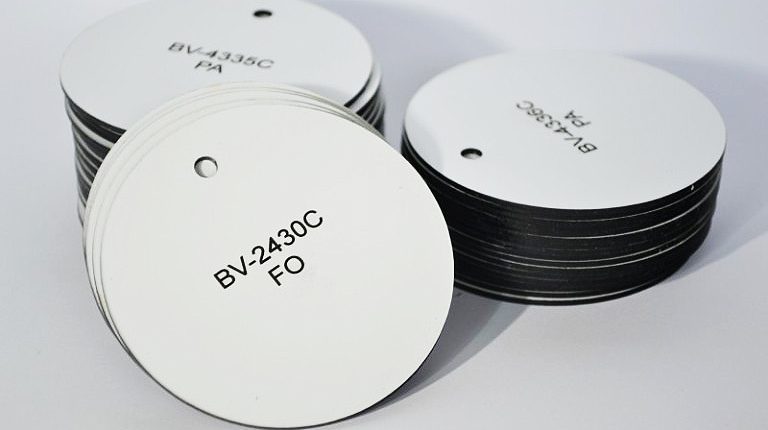 Plastic Tags are a fantastic solution for labeling, numbering or identifying your situation. We produce hundreds of thousands of Plastic ID Tags each year. Plastic Tags are lightweight rust-proof and fade-resistant, and can be laser etched, or laser engraved for depth. We can screen print them if you want specific colors such as a PMS Pantone. They can also come in many thicknesses and we can custom-cut and punch it to any shape. Does your application require tracking, updated information/parts or service? We can Engrave, Etch or Screen Print various graphics, data, or even barcodes directly onto Plastic.
Plastic Tags are used in many different situations, and can come in any color that you want. If you need five or five thousand  we produce them in-house promptly and properly.
Plastic Tags can be Screen Printed or Engraved in bulk quantities. We have the ability to go back and etch or engrave variable data into specific fields of the tag. We can produce and ship them AS YOU NEED THEM.
Call Us! – 804.234.4990