Numbered tags aren't just any tags. They're THE tag! If you were planning on writing on something to label it, put that thought aside. We're here to show you how much better numbered tags are than that. And not only are they convenient and professional, they're inexpensive, too! No matter what you're planning to label, numbered tags  are the way to go. Whether it's something as small as a cable or as large as a factory machine, you can slap numbered tags  on to label them in any way you need. Inventory tracking becomes a breeze! Serial signs are made legible and durable. No cheap-looking paper taped up for you! You've got numbered tags  doing that job, being plastic, water-proof and colorful!
Try our premium laser-cut plastic tags, where precision meets durability! Crafted with cutting-edge technology and attention to detail, our plastic tags are the epitome of excellence in industrial identification. Engineered to endure the toughest conditions, these tags are laser-cut with utmost precision, guaranteeing sharp, clear, and permanent markings. Whether you need identification for machinery, equipment, or products, our tags offer a reliable solution. Made from high-quality, weather-resistant plastic, these tags are built to last, resisting wear, tear, and harsh elements. Customize your tags with intricate designs, vibrant colors, and variable sizes to meet your specific needs. With our laser-cut plastic tags, you not only enhance the professional appearance of your products but also ensure vital information remains legible for years to come. Experience the unmatched quality and durability of our laser-cut plastic tags –the perfect choice for businesses that demand the best in industrial labeling.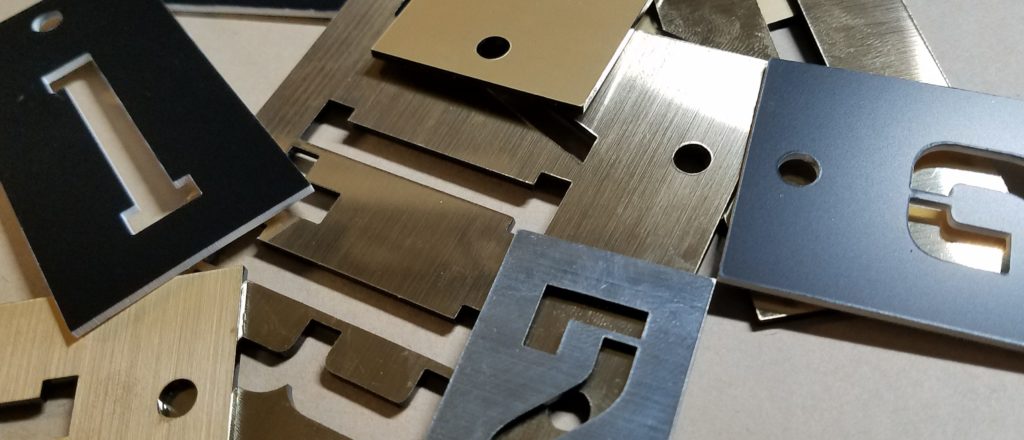 Since laser cutting is a flexible process, playing with laser beams is our passion and specialty. We are able to laser-cut, laser-etch and laser-engrave anything you put your mind to. Creativity and originality drive us to create laser-cut metal parts, no order to big nor to small. When considering laser cutting metal parts, there are endless possibilities to choose from; missing metal parts, metal designs, metal nameplates, metal tags, keys, and more! That is why laser cutting is such a versatile process. Who the hell said metal is too hard to laser-cut?! On the contrary, if you compare with other methods, laser-cut metal parts are one of the most precise, efficient and unproblematic processes. We can laser-cut anything you can dream of: custom metal parts in tags, images, nameplates, marks, etc.
Unlike traditional hand techniques, the intricacy, speed, and cost-effective nature of laser engraving has made it a popular method for businesses needing to personalize large volumes of Labels and Plates with a consistent result over-all. Laser engraving labels requires careful consideration of the materials properties and refine the laser to the strict parameters to achieve the desired results. Luckily over the years we have perfected our engraving techniques across various material types and popular brands!
WE ENGRAVE ANYTHING!!!
Are you looking for the best laser cut plastic tags around? Look no further! Our laser cut plastic tags are ready to meet your needs. We produce hundreds of thousands of ID tags each year. Our laser cut plastic tags are ready to put any of these to work for you!. Our plastic comes in many thicknesses and we can custom-cut and punch it to any shape before we turn it over to the laser cut plastic tags. ID tags are ideal for machinery or other expensive equipment. Does your application require tracking, updated information/parts or service? We can engrave, etch or screen print various graphics, data, or even barcodes directly onto aluminum.  We are ready to meet your needs. Consider aluminum ID tags, for example. These are a fantastic solution for labeling, numbering or identifying things in any situation. They can be used to keep track of equipment or property, to mark boundaries or serve as warnings, just to name a few possibilities.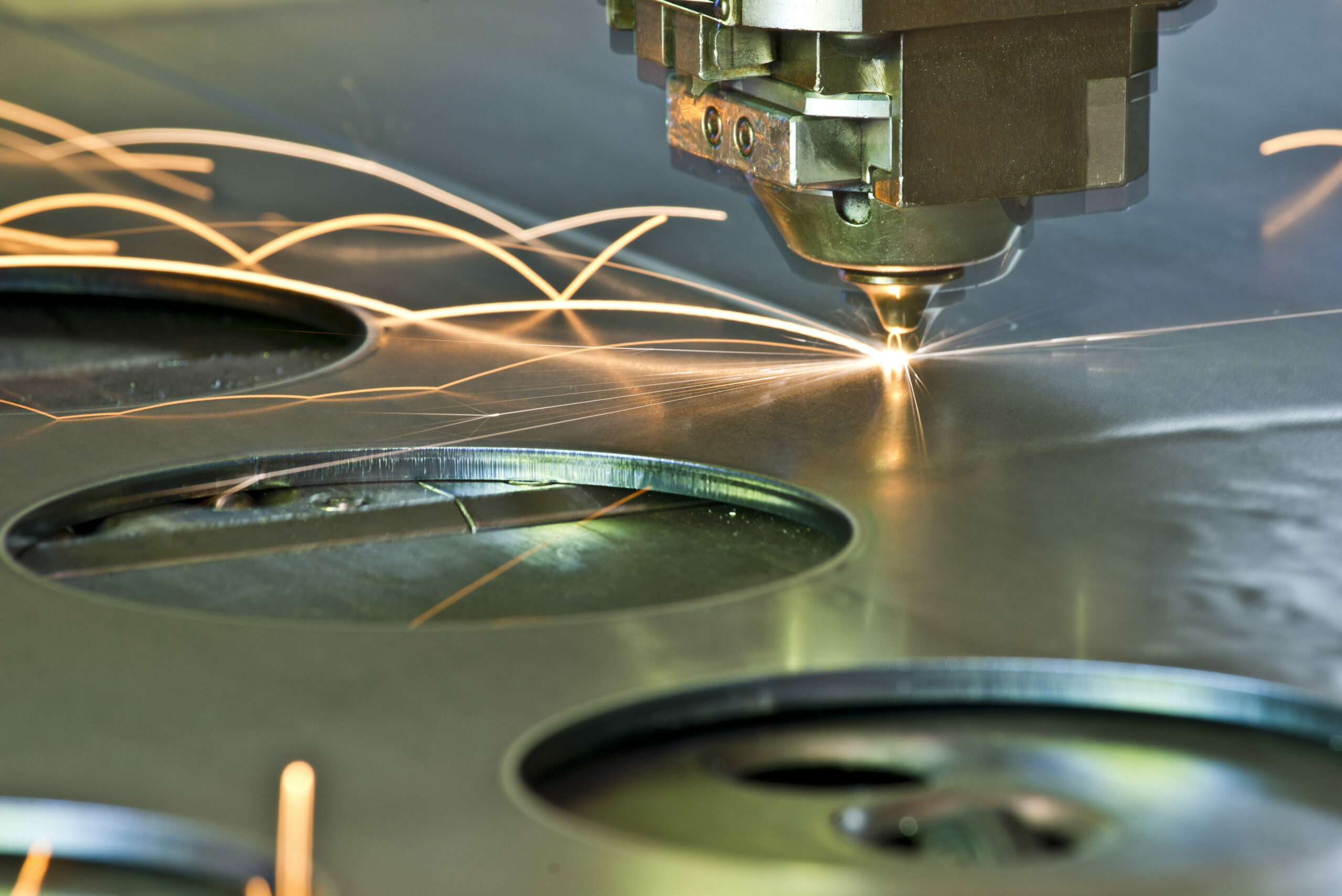 Are you looking for numbered tags  in a specific color? We have that color. Doesn't matter what it is! We have them all. If we don't have it, we can get it. If we can't get it, it doesn't exist. We'll match our tags to your company logo, your branding scheme or anything else you need! And of course, we can print colors over the engraving, so if you need multiple colors we can do that, too. If you already have the tags, then ship them over to us and we'll engrave them for you and send them back. Or if you just have the idea for what you need, we'll take care of the whole thing from start to finish and turn your request directly into a complete product.
We know how to get you the numbered tags you need, no matter what special requests you have. So let us know what we can do for you, and be prepared to be amazed!The laser cut plastic tags produce results that look great in any sort of applications. Engraved plastic tags can be produced in any color that you want. We laser-etch plastic identification plates all the time. Our laser cut plastic tags are available in both small and large orders. Whether you need five or five thousand, we produce them in-house promptly and properly. We have the ability to go back and etch or engrave variable data into specific fields of already-existing tags. We can produce and ship them on demand, as you need them.
CONTACT US
800-482-1553
– OR –
MONDAY – FRIDAY : 9:00am – 5:00pm EST