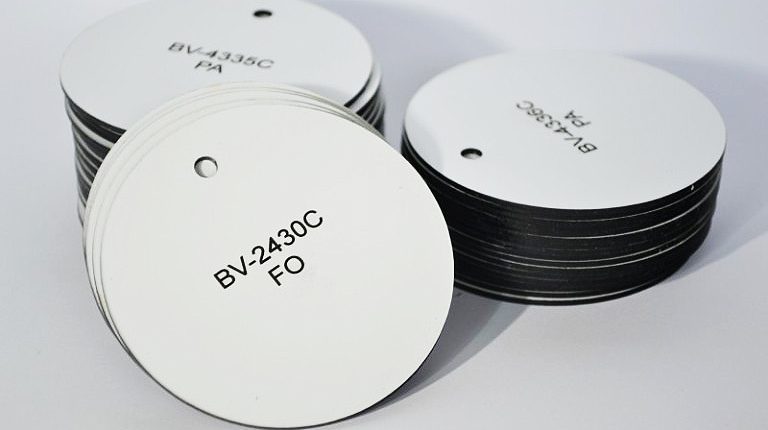 Maybe you signed up for a last-minute trade show or event, shoot us an email with what you want and we'll get it done for you. Custom engraved plastic comes in many colors and so do our selection of colors in regards to Plastic Nametags. We offer standard colors although radiant gold plastic and medium blue plastic seems to be one of the current favorites. Plastic Nametags are ideal for the professional world where someone must know your name. When you're doing some business, you'll do it better with a name tag. We have made Nametags out of wood, plastic, aluminum, stainless steel, leather, carbon fiber, acrylic, and even lambskin for a customer that had a special request. However Plastic Nametags are formally the most common way to have a Nametag constructed.
We offer magnetic clips to attach your tags to your body. We also offer them in a regular basic pin-back for the old schoolers that don't yet trust the power of magnets. We have the ability to screen print logos and information directly into the plastic itself. We produce far more than your typical Plastic Nametags, we can screen print multi-color logos on them and laser engrave names and titles into them as you need.
Gold and Silver Aluminum Etched Plastic Nametags are one of our specialties. If you want variable data printed or engraved directly onto the material, we've got you covered. Plastic Nametags are most popular with a Black, Silver or Medium Blue Background. We can round the corners on your name tags or provide you with boring square corners as well. Although there is no "official standard sized" for Plastic Nametags, the most common size would be about 1″ x 3″ in size. This still offers enough room for an engraved logo, name and title.
Do you need Engraved Plastic Tags?
Call Us! – 804.234.4990